Current FTAs and Labor Rights
The last 20 years have seen a radical shift in the way in which the United States approaches free trade agreements (FTAs). Once a controversial practice, the signing of FTAs has become commonplace. As a 2011 report by the nonpartisan Congressional Research Service put it, "Over the last 10-15 years, the debate in U.S. trade policy has shifted from, 'Should the United States form FTAs?' to 'Should the United States form any more FTAs and, if so, with whom, when, and under what conditions?'"
Despite their popularity in Washington, there is a wide consensus among human rights activists and labor groups that FTAs frequently result in the undermining of basic labor rights. So egregious have previous labor violations been that, beginning with the North American Free Trade Agreement in 1992, FTAs now often include provisions protecting minimum labor rights. Nonetheless, these provisions are often weak or go unenforced.
This is especially the case with developing countries, which often have weak labor laws to begin with. Poor countries have several methods by which they routinely avoid protecting workers rights. For example, a company union, or 'white union', is a trade union which is located within and run by a company or by the national government, and is not affiliated with an independent trade union. Company unions were outlawed in the United States by the 1935 National Labor Relations Act, due to their use as agents for interference with independent unions, but company unions were and are common in many other countries. Companies in the Dominican Republic, for instance, often create and support company-backed unions to counter free and democratic unions, according to the US State Department. The Nicaraguan constitution recognizes the right to strike and allows unionization, but employers avoid legal penalties by organizing white unions which lack worker independence, according to the State Department 2010 Human Rights Report on Nicaragua. The Nicaraguan governmental human rights body reported receiving 140 complaints related to such labor problems in 2010.
Similarly, in Colombia employers have created thousands of Associated Labor Cooperatives (CTAs) to bypass labor rights. Under the CTA scheme, employers end the direct relationships with their workforces by classifying workers as "owners" instead of "employees," while retaining the same laborers as temporary, self-employed workers. As a result, CTA workers do not have the legal protections normally offered to workers, leaving them vulnerable to exploitation. CTA workers have to meet a production quota or go unpaid (piece work); they are not legally entitled to the benefits allocated to regular workers, such as healthcare, primary education or other social benefits. CTA workers do not have collective bargaining rights, and wages are significantly lower for CTA workers. In short, CTAs are typically fronts for the employers and are controlled by them.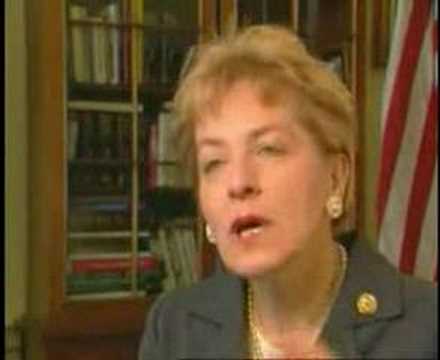 As with Colombia, Honduras has enacted laws which appear to provide freedom of association and guarantee the right to organize a union as well as the right to collectively bargain. However, companies are able to bypass these laws by creating sham "parallel associations" which take the place of the legitimate unions and reflect the interests of the employer. In Honduras, according to the ITUC, barely 3 per cent of the workforce in the factories and 8 per cent of the total active non-agricultural population is unionized. In the maquilas—manufacturers in free-trade zones–transnational textile brands, producers, and retailers subcontract Honduran companies, which employ workers, usually on a temporary basis, for 59 days, skirting around labor laws. Only 1.5% of workers are unionized and less than 0.5% are covered by collective agreements. The same is the case in the cement industry, where only 9% of the labor force is unionized. In the sugar industry, only 6% of the labor force is unionized. The union membership rate in the port sector is 27%.
Employers in Mexico commonly use "protection contracts" to bypass unions, according to the International Labour Organization. Protection contracts are usually developed before a single worker is hired. These sham unions are linked directly to management. They typically prevent the subsequently hired workers from forming other unions that allow for collective bargaining. Protection contracts, which are in clear violation of free-trade laws, are a collective agreement reached at an enterprise between 'ghost' unions–simulated unions devoid of actual worker representation–and an employer, with no reference to the workers they cover. These contracts do not have to be published or made accessible, not even to members of the union or the workers covered by the agreement. In many cases, the workers have no knowledge of being represented by any union and when they have tried to request a copy of the ghost agreement, they are sacked.
The uniquely Costa Rican phenomenon of Solidarismo was invented in the 1980s by banana plantation owners as an alternative to the negative, battle-like worker engagement that was the norm at the time. Solidarismo was called 'paz laboral' – peaceful labor relations. But they were invented by, and imposed by, management. Solidarista associations sign so-called arreglos directos – 'direct agreements' – with management, covering wages, piece-rates and some health and safety issues. In contrast to negotiations between a union and employers, the Solidarista Associations do not challenge the company on core issues such as wages and working conditions nor do they attempt to address grievances or defend individual or collective workers' rights. Any wage negotiations are dealt with via the "Permanent Committee," a group of a handful of workers elected by the Solidarismo to represent their interests in meetings with management.
It is, in fact, almost impossible to form and run trade unions in the private sector in Costa Rica, owing to the combined effect of the promotion of "Solidarismo" and employer opposition. Management and administrative staff are allowed to join the association and often control the key officer posts, such as treasurer or chair. Solidarismo exists in a particularly virulent form in the banana export industry of Costa Rica, where the movement continues to conduct daily psychological warfare against legal trade unions inside the 180 large-scale banana plantations. According to the ITUC, there are only approximately 13 collectively bargained agreements in the entire country of Costa Rica, while more than 74 "direct arrangements" –signed under 'Solidarismo' have been signed. This has led to a fall in trade union membership, with less than 3 per cent of workers belonging to a union. In contrast, about 300,000 are in the Solidarismo system, which are organizations set up as alternatives to trade unions.
Creating sham unions is hardly the only problem with regards to labor rights in countries that have signed FTAs with the United States. According to the State Department, violence and threats against trade unionists in Guatemala have been serious problems for the past five years. The Unit for the Protection of Guatemalan Human Rights Defenders indicated in its annual report that 36 trade unionists were attacked and at least three of these killed by unknown assailants in 2010. In 2009, six unionists were killed in Guatemala; nine were killed in 2008; and two in 2007, making Guatemala the second most dangerous country in Latin America for unionists after Colombia. Since unions only make up 2.2 per cent of the country's economically active workforce of 5.4 million workers, the ration of the unionists killed is quite high.  Like Colombia, organized crime impedes state institutions. Most killings were not investigated properly and were not prosecuted, making the motive and source of the killings hard to determine.
Honduras similarly suffers from repeated and serious violence against union leaders. Honduras has the highest murder rate in the world (12 times the global average); many of these murders are associated with the drug cartels. 98% of these murders go unpunished. In 2009, the General Secretary of CTH, the trade federation, was murdered along with two other trade union leaders.  Two members of SITRAL were shot at in the same year.  The leader of ANACH was shot and killed in 2009.  The leaders of AFL Honduras were shot at and received death threats in 2009. Similar violence occurred in 2010-2011.
According to the 2011 Annual Survey of Violations of Trade Union Rights, produced by the ITUC, the safety of trade union workers remains a serious problem in the Dominican Republic. The new Constitution that was proclaimed in January 2010 has not improved this situation. The president of the National Trade Union Unity Confederation (CNUS) believes the Labour Minister is well aware that freedom of association is violated in the country but that he has done nothing to improve the situation. In June of 2011 CNUS lodged a complaint against the government for a violation of freedom of association by obstructing the registration of trade unions.
Finally, there is the problem of the slow arbitration channels in FTAs that have labor provisions written into them. In April 2008, the A.F.L.-C.I.O. and six Guatemalan labor groups accused Guatemala of violating labor standards in the CAFTA agreement, citing the killings of two union leaders, the firing of workers for union activity and the use of fraudulent unions, which mark a violation of the freedom to association,  as guaranteed under CAFTA. Four days before President Obama took office in January 2009, the Labor Department issued a report that substantiated many of the complaints. The U.S. government conducted an extensive examination of Guatemala's compliance with its commitments under the CAFTA-DR labor chapter, and determined that that Guatemala was "failing to meet its obligation with respect to enforcement of labor laws on the right of association, the right to organize and bargain collectively, and acceptable conditions of work."
Finally, on August 9, the United States Trade Representative announced that it was requesting the establishment of an arbitrary panel under the Dominican Republic-Central American Free Trade Agreement (DR-CAFTA) in order to discuss the Guatemalan government's failure to enforce its labor laws, including the use of sham unions. The first-ever CAFTA complaint used several case studies to document illegal firings, failure to bargain in good faith, health and safety violations, and violence against trade unionists in Guatemala. The complaint also documented the use of sham unions.
In the AFL-CIO petition, five individual cases were cited. One involved Port Quetzal Company attempting to form a management-dominated union in order to displace the traditional union as the legally recognized bargaining. Management fomented the formation of a pro-management workers' group, hoping that it might eventually take control of the union or compete with it as a bargaining representative. Despite this record of abuse, the United States has not sanctioned Guatemala, instead opting for "consultations" with the Guatemalan government that have lasted for years.